CareCloud CDP Tips & Tricks
CareCloud Is the Best CDP for the Pharma Industry. Here's Why.
With 15 years of experience and thousands of implemented pharmacies across the EU, CDP & CRM CareCloud proves time and again to be the ideal solution for pharma. It is wired for the needs of pharmacists and pharma e-shops alike. Attuned to the industry's specifications, CareCloud can handle prescriptions, contraindications, and diverse pharma regulations. It is adaptable to all legislations and business arrangements.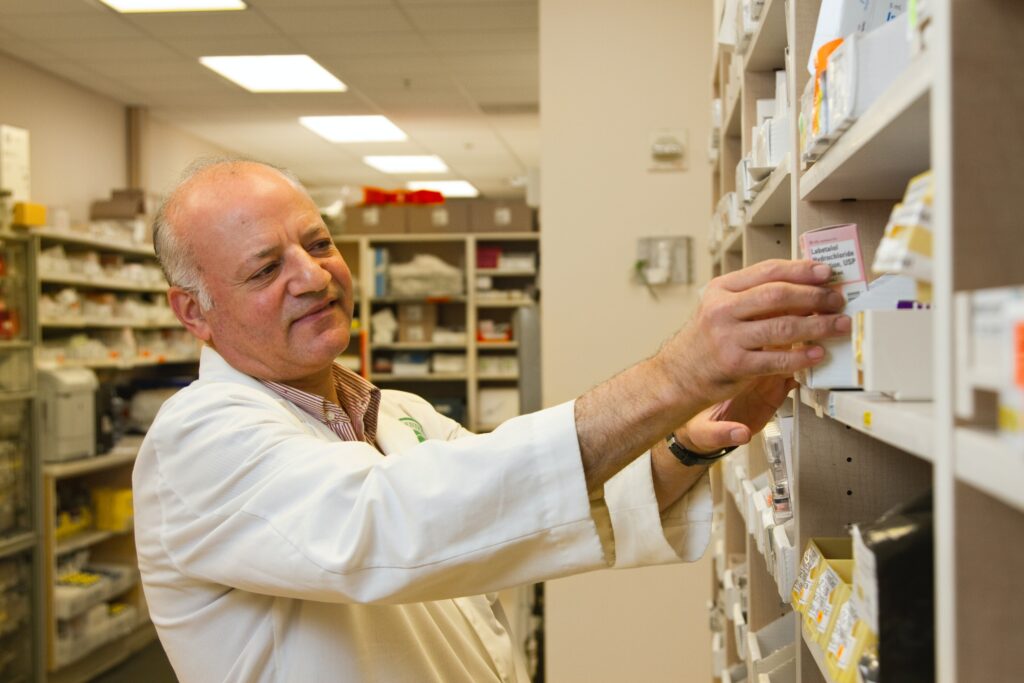 CDP CARECLOUD WAS MADE FOR PHARMA
What do thousands of pharma stores across the EU have in common? They use CDP & CRM CareCloud. With decades of experience with pharma under its belt, CareCloud grew to be perfectly accustomed to the industry and getting better with every passing year. Let's see why.
THE KEY COMPONENTS OF CARECLOUD
Customer data processing and relationship management are especially delicate in the pharma industry. That is why we pride ourselves on developing a safe and multifunctional environment.
CareCloud platform offers complete data security and privacy protection, our no. 1 priority. The data does not travel anywhere beyond the EU and is not shared with any third party. Moreover, each pharmacy has a complete set of GDPR-related tools at its disposal.
Increase customer engagement and reduce workload by automating marketing communication, customer segmentation, or loyalty programs.
Create custom omnichannel campaigns to motivate your customers with the right incentive. Personalization options such as AI-powered recommendations can significantly improve conversion and retention.
Establish and manage your loyalty programs. CareCloud is exceptionally robust in loyalty system capabilities, allowing every program to suit your needs. Points, membership levels, personalized benefits, and other rewards are just the beginning.
Of course, you can opt for only the applications essential for your brand. In addition, CareCloud can integrate with virtually any system and interface, even kiosks at the pharmacy.
CONSISTENCY AND CONVENIENCE
What immediately comes to mind when describing CareCloud is the word "unified customer data." Having all your channels and systems managed in one place reduces administrative costs and the possibility of human errors. The days when e-shop data did not match the loyalty program or cash register data are over.
Of course, as far as implementing and utilizing CDP goes, CareCloud provides a detailed guide and API documentation. As an added bonus, it supplies your business with out-of-the-box workflows and administration solutions so you can get started right away. And since CareCloud has been developing solutions for pharma for some 15 years, it will surely meet your needs.
PHARMA AS OUR SPECIALITY
When orders and click & collect reservations come into play, CareCloud offers numerous features. Specifically to pharma, it warns customers of contraindications when in-store or in the e-shop. It recommends the most suitable product based on the available customer data, such as purchase behavior or demographics. All automatically and without fuss.
WITH FORMALITIES OUT OF THE WAY
CareCloud was and continues to be tried and tested across the whole of the EU, where satisfied clients benefit from it. It is ready for any legislation, country-specific GDPR legislation, or pharma-related regulation.
The same goes for business arrangements. Whether your pharmacy chain consists of your own pharmacies, franchises, franchise chains, or pharma coalitions, CareCloud accounts for all. You can easily modify who has access to what data. Flawless data security is one of our foremost goals.
To set your mind at ease, CareCloud is regularly audited for quality compliance and is also the proud owner of ISO certification 90001 (Quality Management System), 27001 (Information Security Management System), and 20000 (IT Service Management).
CUSTOMER INTERACTION WITHOUT THE HEADACHES
The pharma retail has been with CareCloud for a long time, and we cherish and respect it from day one. Thousands of pharmacies depend on our system to be the best solution for them: we will not relent in the pursuit of brilliance. If you operate in the pharmacy business and would consider a CDP solution to remarkably enrich your customer interaction and build revenue, look no further.
Are you a retailer ready to immerse yourself in a world of…