Pharma Industry Customer Data Solution
Manage customer data processing and relationship management using CareCloud CDP trusted by thousands of pharmacies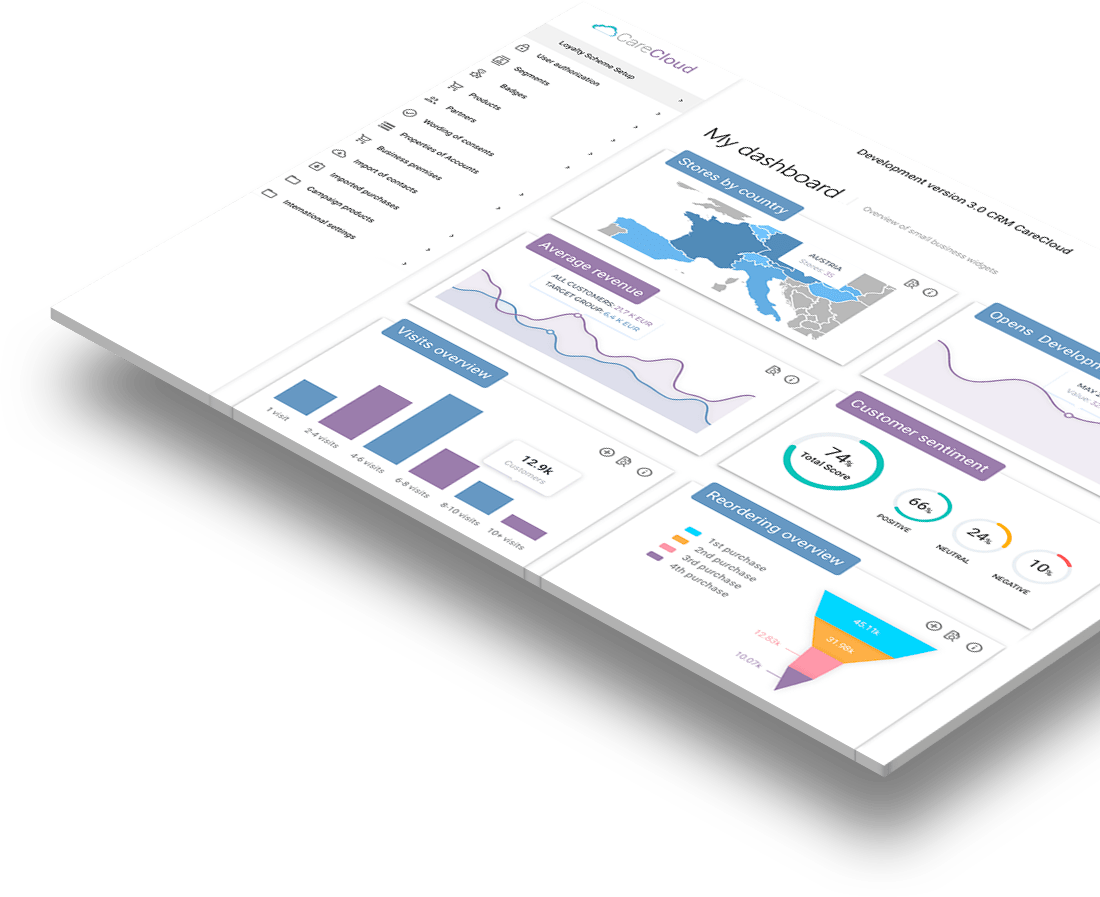 CareCloud CDP provides a pharmacy-oriented solution for all your marketing, communication, automations, loyalty, reservations and relationship management needs. Countless pharmacies rely on CareCloud as their all-in-one solution.
Get All-In-One Solution Designed for Pharmacy
Access CareCloud's Applications unique environment of applications for start-to-end customer data processing in the pharmaceutical industry. The applications are fully integrated to save you integration costs and to provide user-friendly administration. Let CareCloud take care of relationship management with your customers, including customer data processing, segmentation, campaign preparation and execution, marketing automation, loyalty program administration, drug reservation, and prediction.
Choose only the applications you truly need because CareCloud Customer Data Platform can be seamlessly integrated into any existing software environment. Data flow between CareCloud and external applications is secured by powerful API.
Meet CareCloud Key Applications
We understand the complex and delicate nature of Customer Data processing and relationship management in the Pharma industry. Therefore, we developed the Application environment, which respects the specific nature of your business. You will find key applications for customer data processing for Pharmaceutical industry below.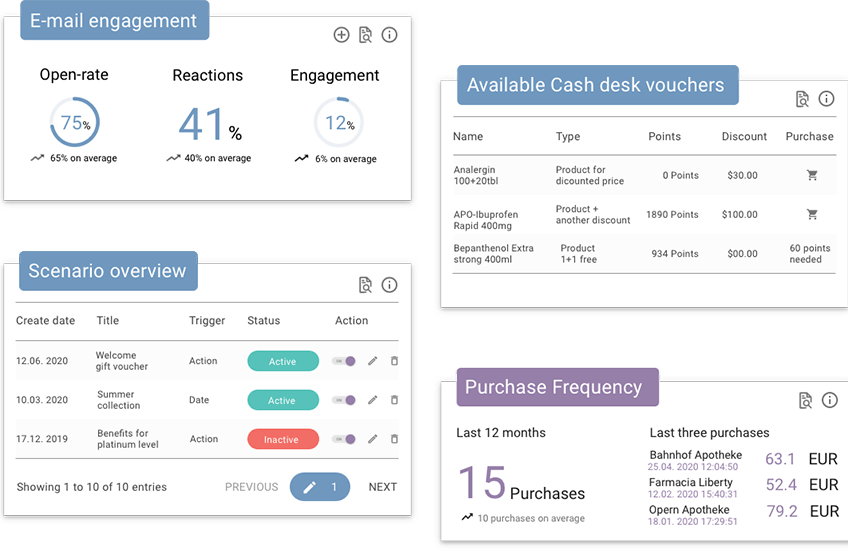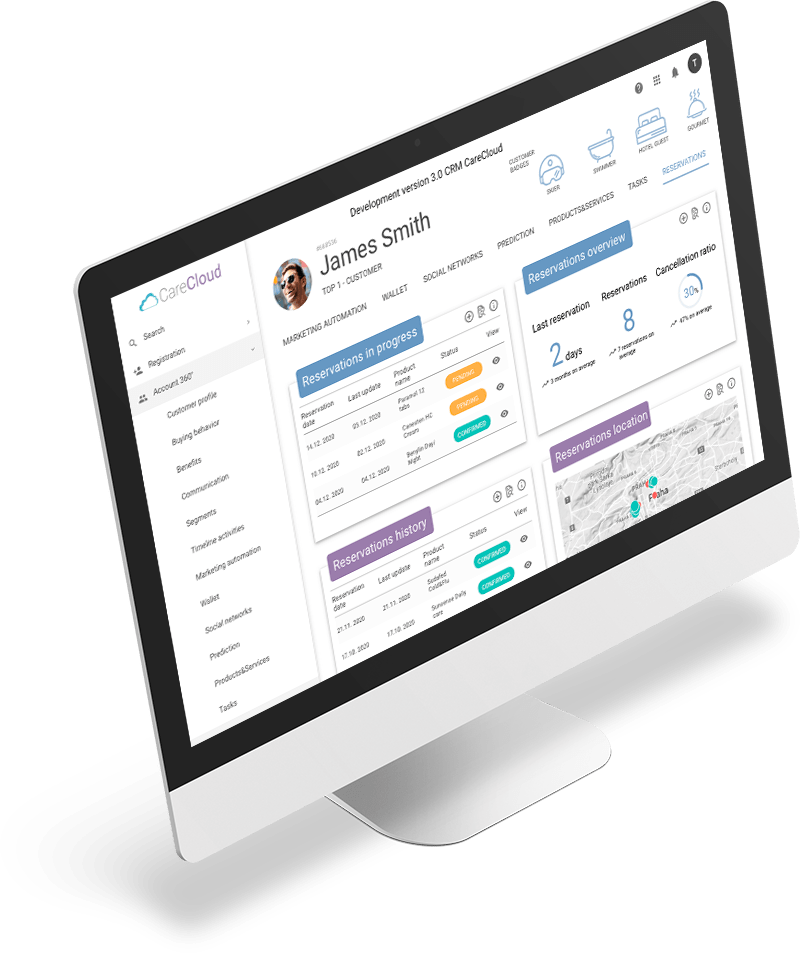 Use Product Reservation for Better Customer Experience
Improve Customer & User Experience by allowing them to reserve a drug in mobile app, E-shop or pharmacy and pick it up in any pharmacy at their convenience. Let your customers add out-of-stock items to their wish list, so they receive an automatic message once the item is again available in their favourite pharmacy store.
Bring together your eCommerce and mobile app channel with brick-and-mortar stores to create a consistent experience for your customers. Managing all channels from CareCloud decreases your administration costs and minimizes the possibility of human error.
CARECLOUD GENUINE APPLICATIONS
Grow Your Business with Feature-Packed Apps
Let's Talk CLOUD and Explore How to Grow Your Business
Our Clients Fall in Love with CareCloud
We have chosen Cortex as Phoenix Group Nr. 1 CRM partner, thanks to their active and insightful approach to our business. Their support of our amazing service and dynamic growth of service portfolio is at the core of our cooperation with Cortex across our European business.
We use CareCloud for the collection and orchestration of customer data from all contact points. CareCloud cleans and unifies the data for further profiling and segmentation. Cortex is the partner we can rely on.