Customer Data Platform for Entertainment
Customer data and relationship management developed for recreational resorts, SPA & health resorts, movie & music industry, sports operators, cultural events, and travel agencies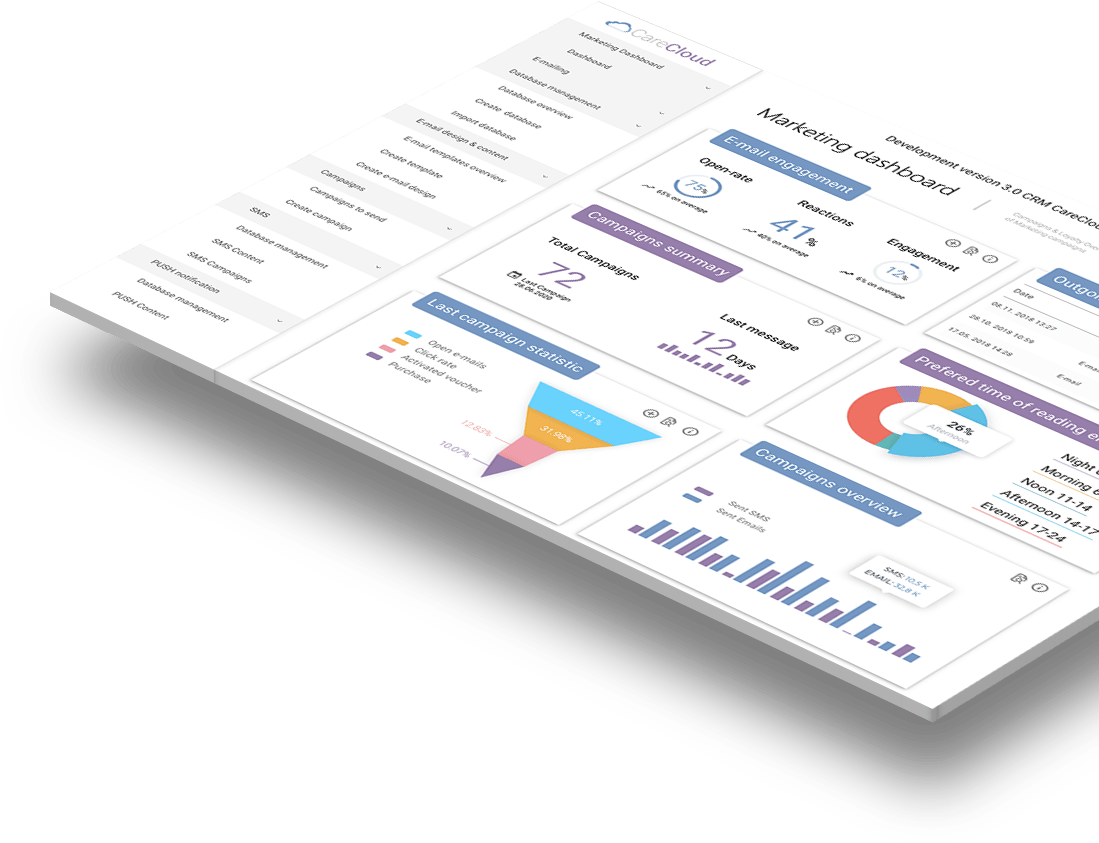 CareCloud Entertainment solution helps you enhance customer experience and increase their Lifetime value. CareCloud fits precisely your needs thanks to the rich environment of applications for Customer Data Processing, Relationships Management, Omnichannel Campaigns, Marketing, and Loyalty Programs.
Provide Even Better Experiences
Collect all the data from every customer touchpoint to provide even better and more personalized experiences. Use the well organized and structured data for targeted omnichannel marketing with high efficiency.
Grow customer relationships using the Loyalty program with rewards & benefits and automated communication based on custom scenarios. You will gain devoted customers thanks to frequent and meaningful communication powered by CareCloud's Marketing Automation App.
Meet CareCloud Key Applications
The Entertainment solution fits your business regardless of size, thanks to fully scalable Applications. Use CareCloud Customer Data Platform for customer data processing with great emphasis on Customer Engagement and Marketing results. You choose applications the most suitable for your business and enjoy seamless integration into your current software environment.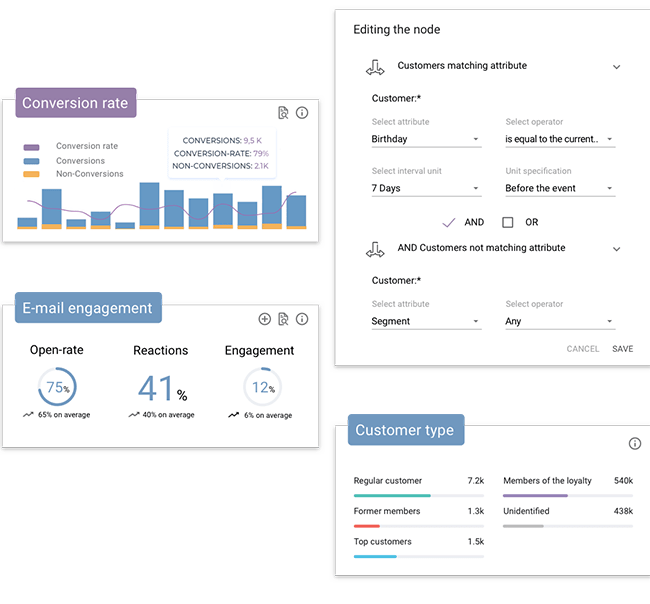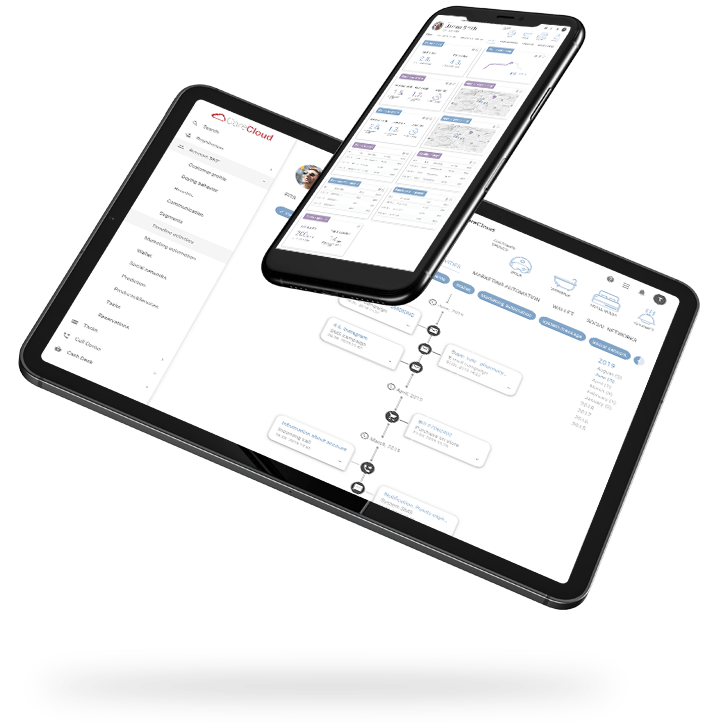 Unify Customer Experiences
CareCloud's CDP collects data from all customer touchpoints to provide you with a robust, unified customer database. Have data from the database at hand to unify customer experiences across all channels.
Your Customer Service, Marketing team, and Sales department will use the data to improve service level, drive conversions, and inspire loyalty. Invest in customer insights to enjoy increased ROI.
CARECLOUD GENUINE APPLICATIONS
Grow Your Business with Feature-Packed Apps
Let's Talk CLOUD and Explore How to Grow Your Business
Our Clients Fall in Love with CareCloud
Tatry Mountain Resorts always aim to provide guests and customers with the best possible experiences, which is why we chose Cortex to be our partner. Their focus on the simplicity and flexibility of the CRM solution fits our dynamic industry perfectly.
CareCloud connects all our online and offline european business channels to unify customer experiences across hotels, aquaparks, ski resorts, events, and e-shop. Our unique GOPASS program is powered by the CareCloud loyalty engine, giving us a competitive edge.
Marian K.

Tatry Mountain Resorts