Build Authentic Relationships with Your Customers
The only Customer Data Platform / CDP & CRM perfectly adjusted for retail, pharma industry, hospitality, eshops, entertainment and more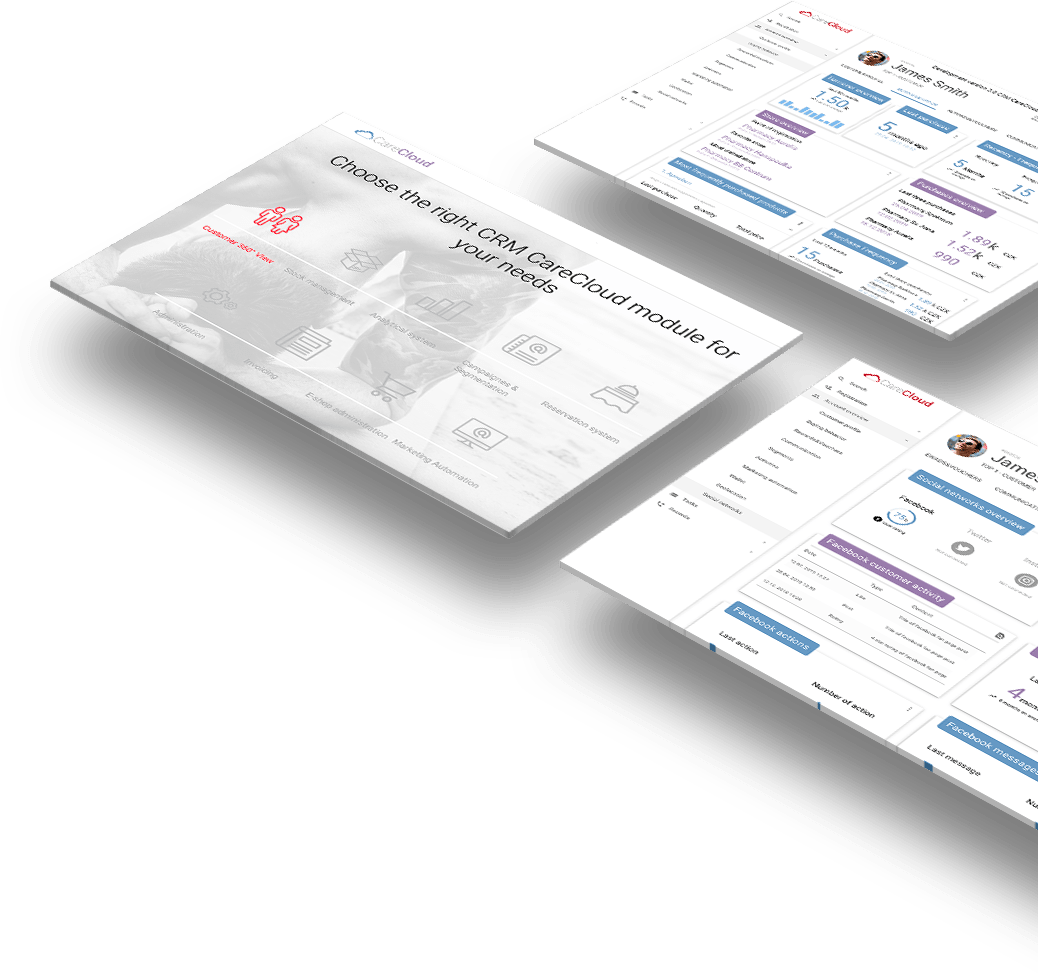 Gain Insights for Even Greater Results
Today's customers demand personalized experiences, and the best way to deliver it is to improve your deep understanding of their needs. CareCloud Customer Data Platform is designed to collect multi-source data, provide insights, recommendations, and a complete view of each customer for the different departments of your company and all customer touchpoints.
Collect data from all contact points with customers to create a persistent, unified, real-time, robust customer database. Provide the data to all applications and company teams for improved efficiency. CareCloud CDP allows you to create powerful omnichannel marketing campaigns with smart targeting and personalization.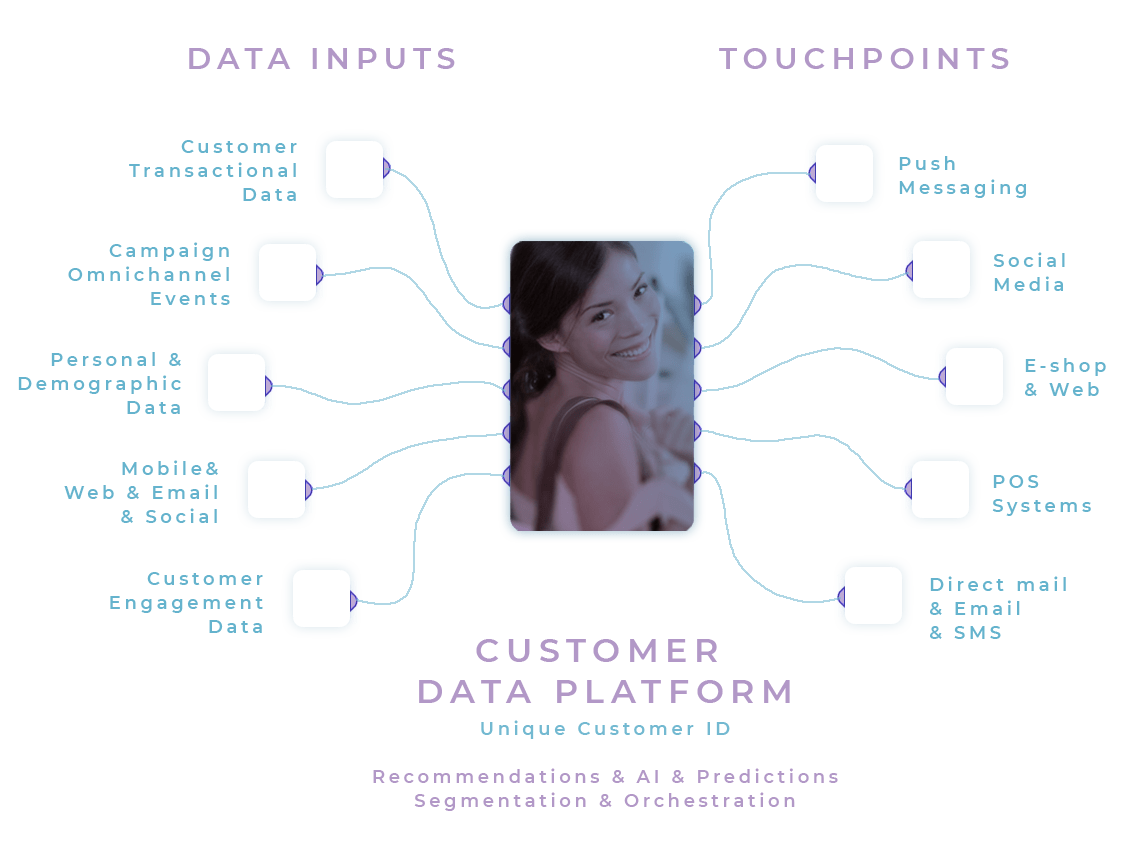 Take advantage of CRM Customer 360 View, and provide your marketing team better understanding of the purchasing patterns by visualizing all the customer data in one screen. Increase the lifetime value by utilizing a full 360-degree customer view.
Get an in-depth look into customer's activity with regards to the Campaign Response, RFM Criteria, Lifetime Value or the Social Network Interactions and much more. You will identify the areas with higher engagement to promote your relationships where it is efficient the most.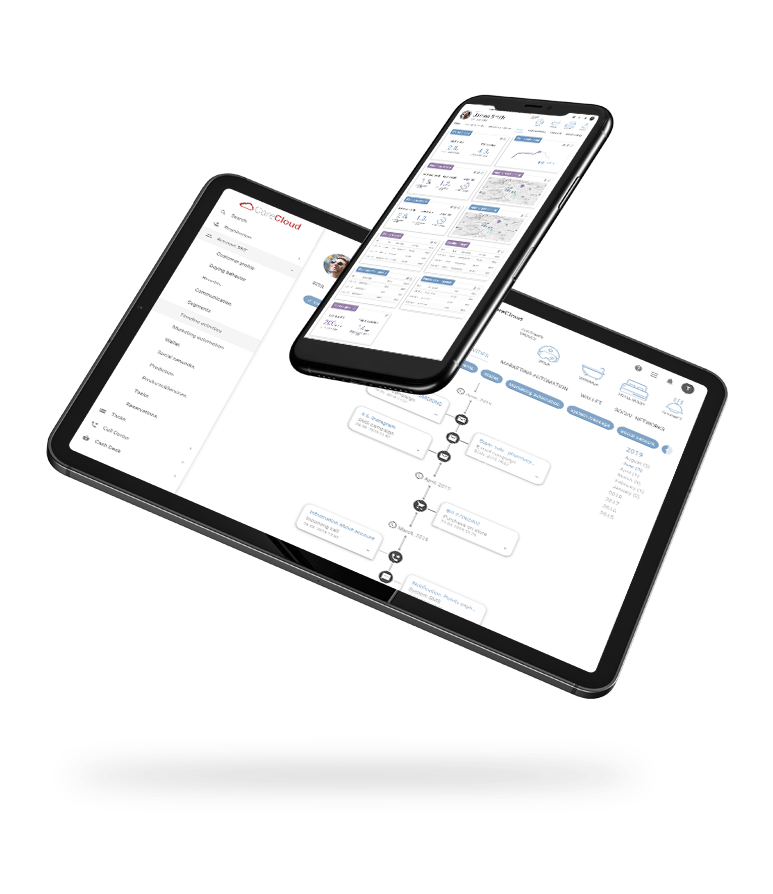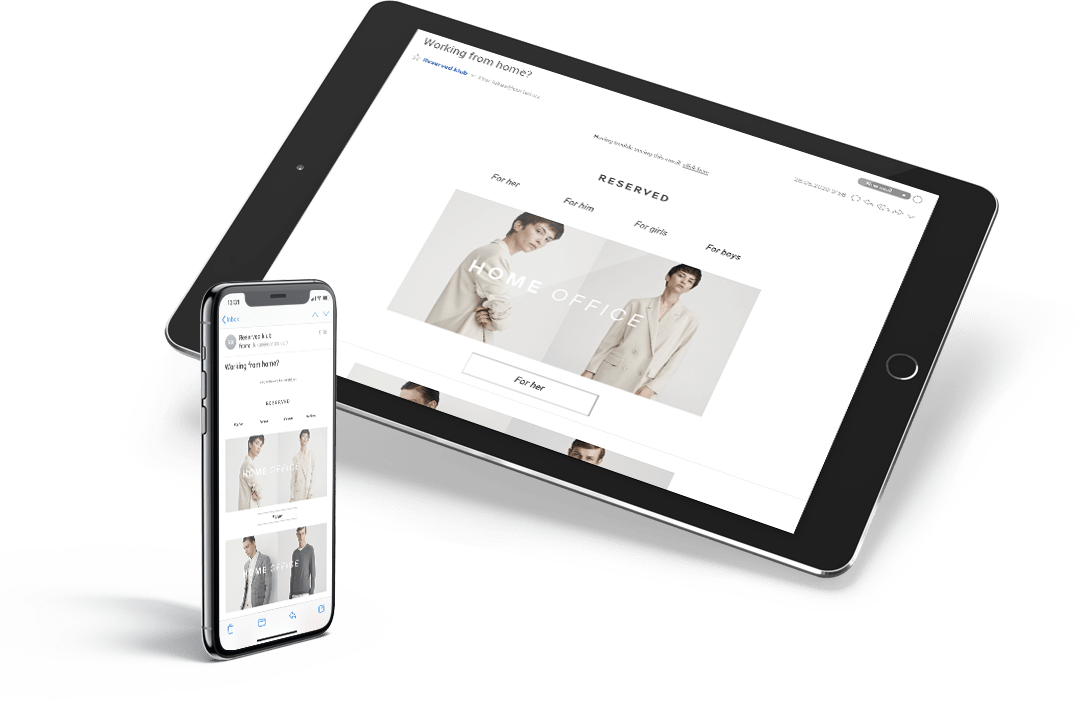 Don't spend resources on expensive standalone marketing tools.  Enjoy intuitive and flexible tools for segmentation, omnichannel campaign design preparation, and execution provided by Campaigns & Segmentation Application.
Create promotion within minutes by creating push or SMS notification, designing templates of the whole e-mail or building blocks and let your marketing team create attractive promotion using intuitive drag and drop designer.
Provide your customers with personalized experience and communication without spending considerable resources to execute it manually. Marketing Automation Application allows you to create automated scenarios with personalized content to achieve the best omnichannel campaign results through advanced Marketing Automation features effortlessly.
Marketing Automation allows your team to work smart, not hard. Focus your resources on developing strategy and leave the campaign execution to the automation feature.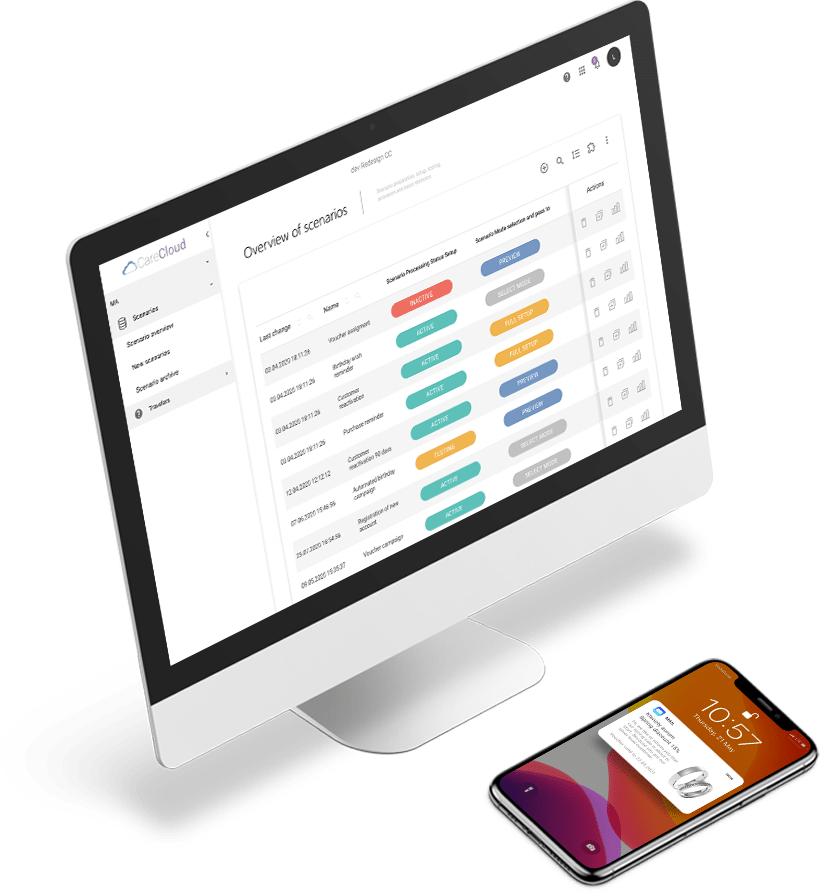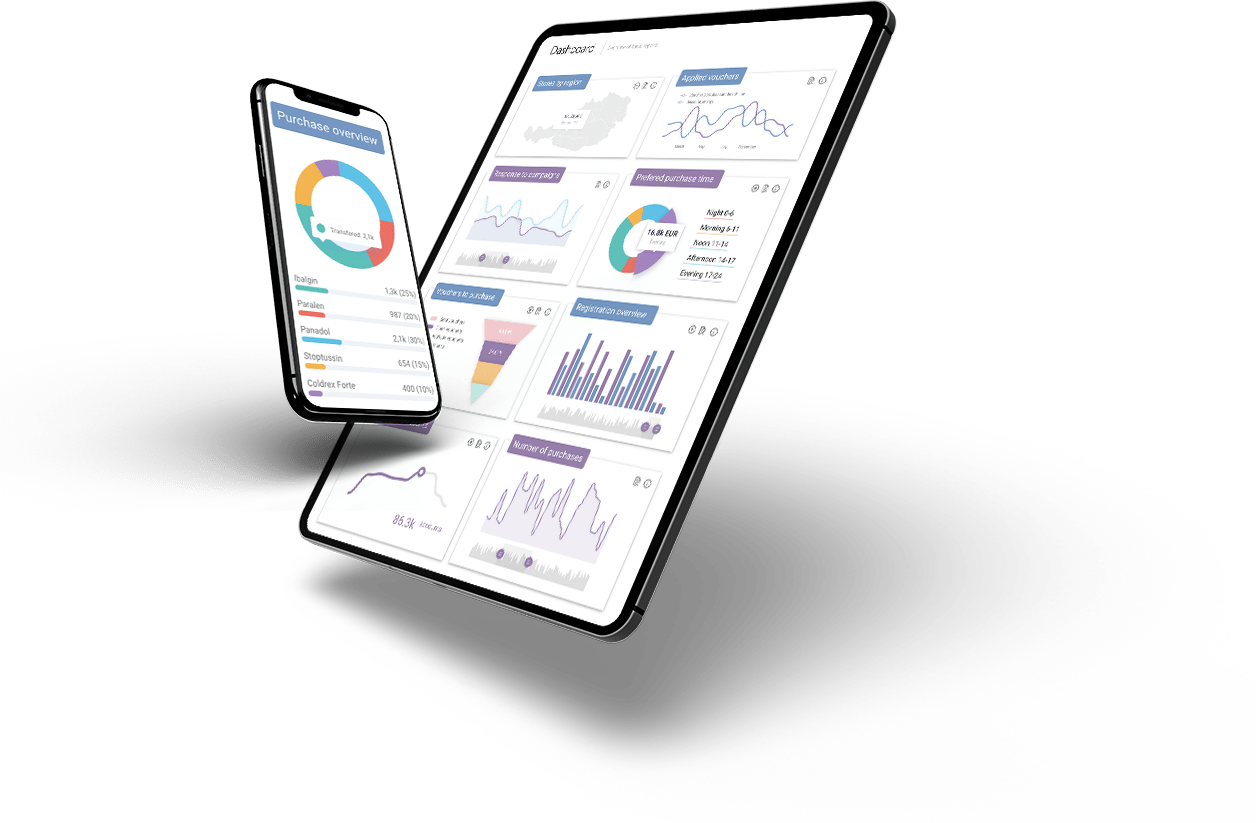 Identify the winning strategy and the success elements thanks to advanced and customizable analyses in Analysis & Prediction Application. Gain assurance that your marketing resources are spent efficiently and that your timing maximizes ROI.
Benefit from analysis going two steps further to predict future purchase behaviour and recommend customers their favourite products. Use it to personalize your marketing campaigns better and develop efficient product combinations.
Enjoy the benefits of having a loyal customer base growing your brand during prosperous times and supporting it in difficult times. Design your Customer Program in any way to fit your brand perfectly. With the Loyalty Engine, the possibilities of your creativity are limitless.
Administer every aspect of your Customer Program from one centralized administration and have full control from one place. Be focused on strategy and let CRM CareCloud collect for you all the relevant information.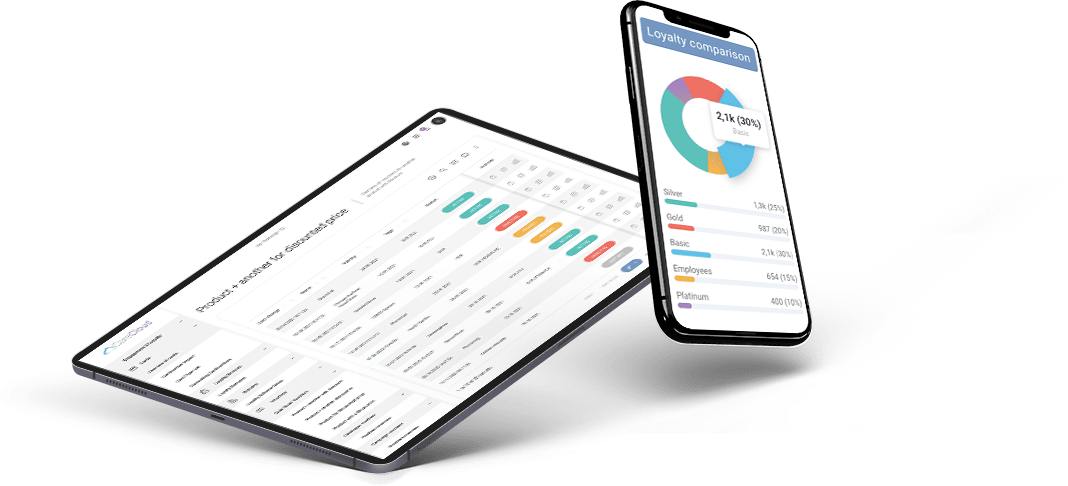 Enjoy transparent stock item movement record and easy inventory supervision thanks to Shipment & Warehouse application. Create user-friendly reports to get an overview of the current stock amount and movement.
Apply advanced filters or access history of the stock movement to better plan and analyze your warehousing. View and edit all stock details including prices in different currencies, tax, weight, size, condition, or any other custom parameter.
Make your life easier thanks to integrated billing and invoicing application connected directly to your CareCloud. Any order or purchase is automatically processed to avoid any human errors.
Connect any POS, e-shop, or external software with ease thanks to powerful API. Enjoy centralized administration for all your invoices across all channels thanks to CareCloud Billing application.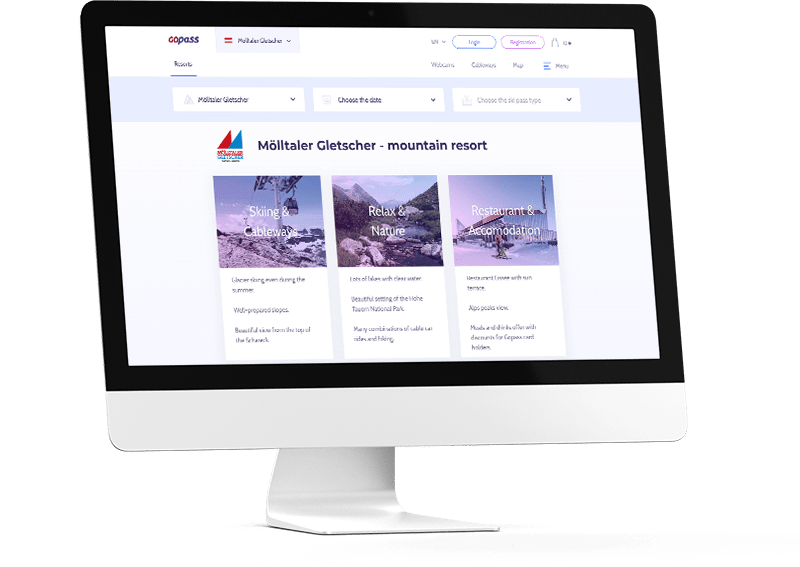 Get intuitive user administration of your product catalog including product groups, price relations, or any other parameter. Great content administration is connected to the upsell feature increasing the average amount spent on your e-shop.
Define custom or rule-based criteria for product recommendation based on current basket or shopping history to achieve a truly personalized experience for each customer. Improve customers' lifetime value by taking advantage of the recommendation and upsell features in the CareCloud e-shop application.
Webmail application is the best for customer centre agents multi-access to one email address allowing your team to resolve queries using a unified email inbox. Build templates, custom signatures and define ticketing rules to speed up the communication while having full control, thanks to detailed user logs.
Provide a personal touch thanks to advanced templates creation using personalized content from the Customer 360 View App. Use advanced agent activity reporting and keep the customer centre running under your control.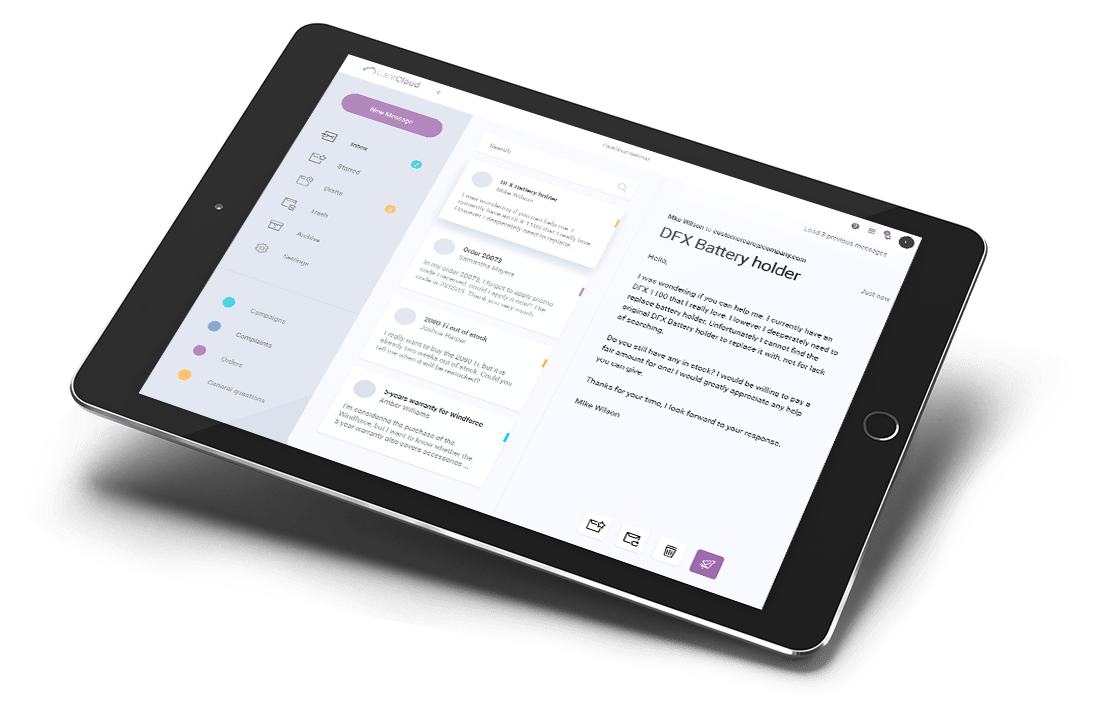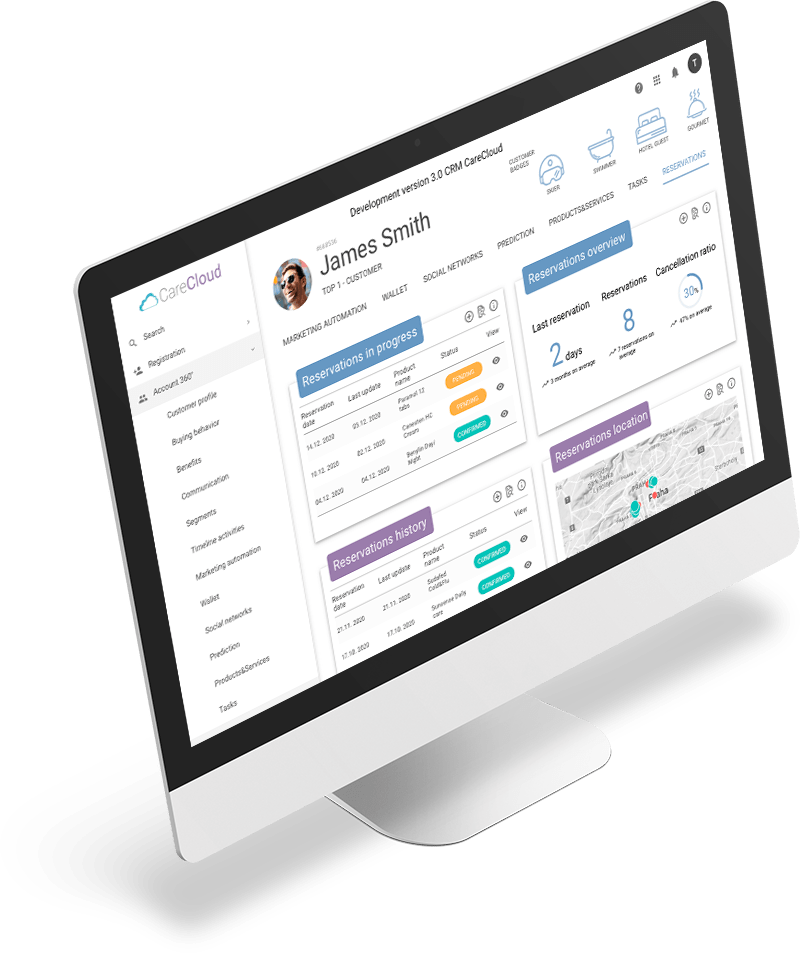 Save resources by using reservation application to manage your free rooms, tables, or slots. Let your staff manage the reservation to optimize your capacity, or let guests reserve online for an even better experience.
Use automated scenarios to remind guests about their approaching reservation, so they never miss your perfect services. Give them the ability to adjust their reservation so you can provide freed slots to other guests to optimize your capacity.
Fits Your Business Perfectly
CRM CareCloud was developed with your business in mind. It provides you with precisely the features needed to grow your business. See more details below:
Let's Talk CLOUD and Explore How to Grow Your Business
Nurture Relationships with Unified Customer & User Experiences
Personalize every point of contact with your customer to match his taste and needs. Increase customer loyalty by designing variable websites, emails, and product offers to provide genuine customer experience.
Use all CDP data to improve Customer & User Experiences and Customer Engagement to grow genuine relationships with your customers.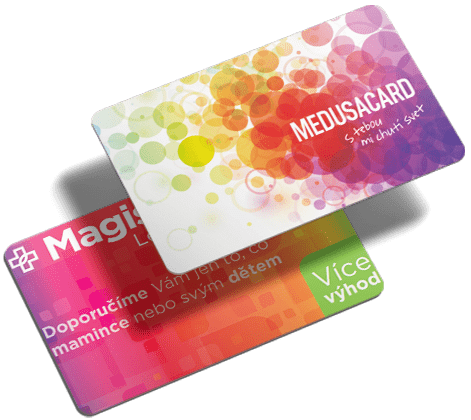 CRM Carecloud Delivers Genuine Local Solution for Global Players
Retailers, hospitality and entertainment providers around the globe rely on CRM CareCloud to grow strong relationships with their customers. These success brands are powered by CRM CareCloud.

The best thing about CareCloud is the people behind it. Whenever we encounter an issue or need to consult anything, we can rely on sound advice to get the most from CareCloud.

We grow together thanks to our partnership, and so does our business!