Customer Data Solution for Retail
CareCloud is an excellent help for retailers to manage customer data and grow relationships with their customers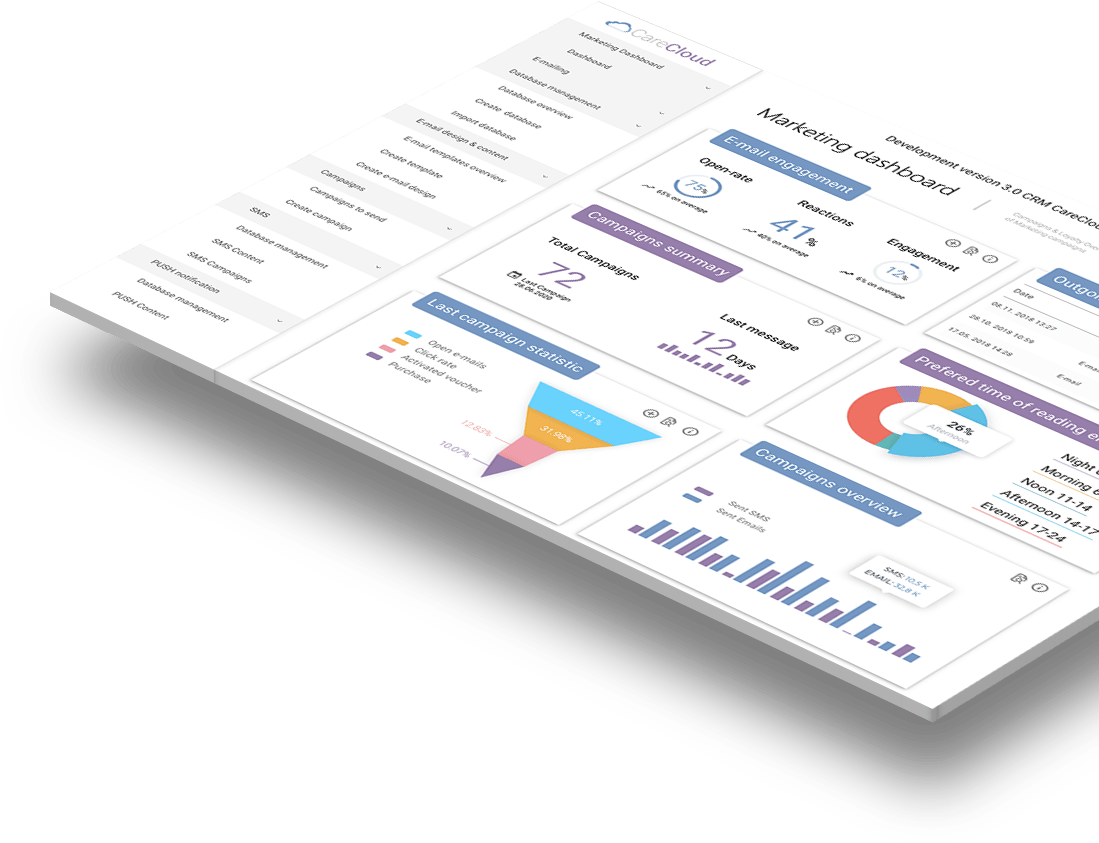 CareCloud Customer Data Platform with its integrated applications resolves the key needs of retailers across Europe with an emphasis on Customer & User Experience, smart customer data processing, loyalty & engagement, relationship management, omnichannel campaign processing, and digital marketing growth.
CareCloud's Retail solution is suitable for networks of retail stores of any size connected with e-shops, making it the best long-term solution for any retail enterprise.
Get Solution Trusted by Retailers
CareCloud addresses complex retail needs with its rich environment of applications by giving you an edge over competitors. The applications are fully integrated, saving you implementation costs and streamlining administration thanks to its user-friendly nature. Let CareCloud take care of your relationship management, including customer database, segmentation, campaign preparation and execution, marketing automation, loyalty program, product reservations, and predictions.
Connect CareCloud's CDP with external applications seamlessly thanks to various implementation possibilities, including powerful API, FSTP transfers, or manual imports. CareCloud will cooperate well with your existing software environment.
Meet CareCloud Key Applications
Our experience with customer data processing and relationship management in Retail helped us to design CareCloud CDP and integrated applications to give you a competitive advantage. Below you will find key applications for Retail with a brief description of their benefits.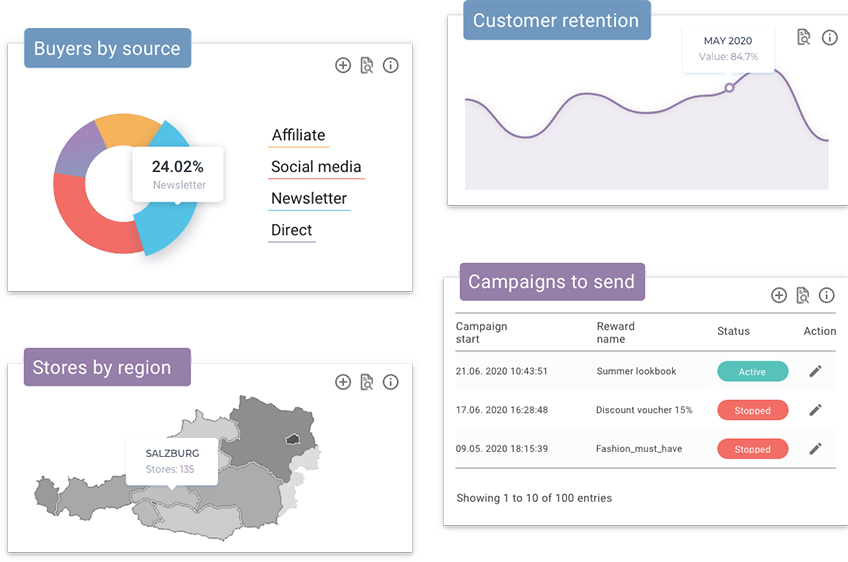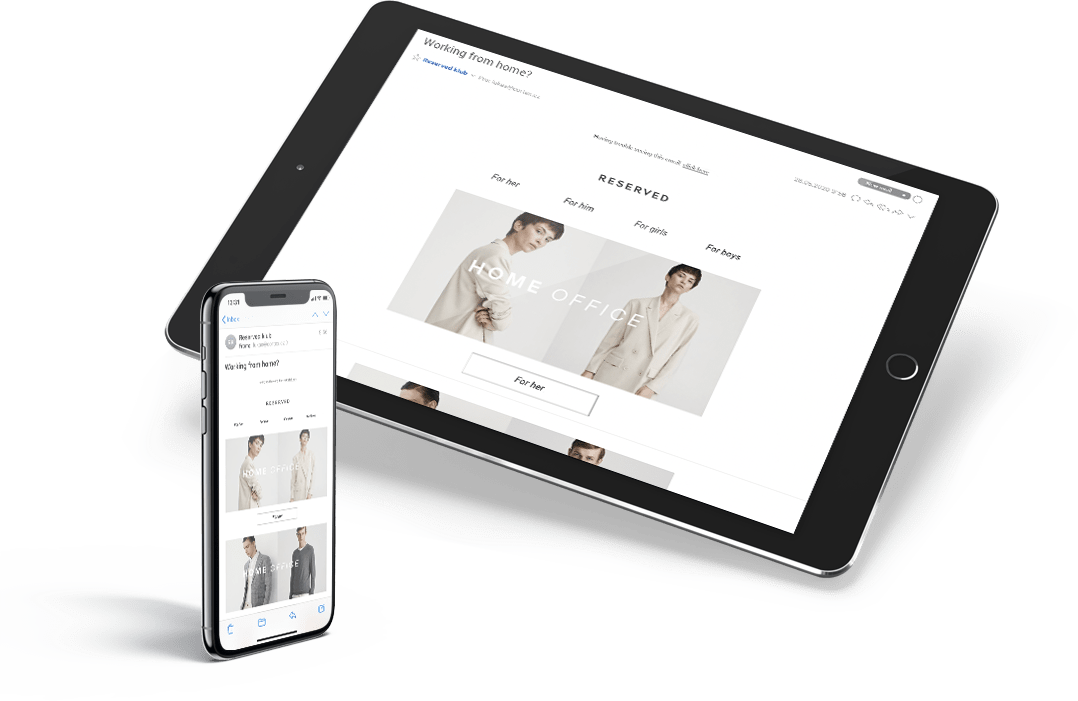 Improve Customer Experience
Get rid of paper coupons, discount codes, or any other inconvenience for customers desiring to get your products. With CareCloud, you link the discount, benefit, or promotion with customer account for its convenient and easy redeeming.
CareCloud distributes available promotions for a specific customer via API to all customer touchpoints. Therefore your customer in E-shop gets available the same benefits as POS displays to the cashier. Stronger customer relationships are built via convenience, start building them now with CareCloud!
CARECLOUD GENUINE APPLICATIONS
Grow Your Business with Feature-Packed Apps
Let's Talk CLOUD and Explore How to Grow Your Business
Our Clients Fall in Love with CareCloud
I cherish our long-term partnership lasting for over 15 years. Klenoty Aurum grew together with Cortex into large, successful brands providing the best experiences to customers and clients.
CareCloud helped us to understand our customer's needs and desires to personalize our service and build even stronger relationships. We are managing relationships with over 250 thousand active customers from CareCloud's centralized administration, which makes our job easier.