Privacy Policy and Use of Cookies
We care about your privacy and personal data protection
Privacy Policy and Use of Cookies
Data Processor Identification & Relevant Regulation
CareCloud brand and this website (crmcarecloud.com) is operated by Cortex, a.s. headquartered in Prague 9, U Elektry 974/1c, 190 00, Czech Republic under identification number 471 256 16, hereinafter "Cortex".
This statement informs about personal data processing, data protection, and cookie use carried out by Cortex in compliance with GDPR (European Union regulation 2016/679) and other regulations regarding personal data protection. Cortex acts as a data processor with an appointed data protection officer, who can be contacted at dpo@cortex.cz.
Please do not use the CareCloud website or our services if you disagree with the statement of the privacy policy and use of cookies. 
Data Subject Identification
Cortex processes personal data about all website visitors who accepted the privacy policy and use of cookies statement. Further, Cortex processes personal data submitted using any form embedded in the website.
Whenever Cortex determines the purpose and means of personal data processing, Cortex acts as a data controller in accordance with the purpose and scope of provided data.
Purpose of Data Processing
We process personal data for the purpose of i) complying with the law, ii) marketing communication, iii) pre-contractual communication, iv) hiring, v) contractual relationships, vi) experience enhancement, vii) security, and viii) providing customer support.
Additionally, we process personal data to detect and prevent violation of terms and conditions, abuse of any website's component, law violation, hacking or phishing attacks, or any other malicious behavior.
Personal data processed by Cortex may include the following data:
i) Device identification data, including IP address, browser version, device, operating system, screen resolution, and browsing route.
ii) Behavioral data, including date of visit, visit duration, pages visited, number of visited pages, number of visits, cross-device visits, and interaction with website elements.
iii) Demographic data, namely nationality, age, gender, and geographic area.
iv) Any data submitted using embedded forms, including but not limited to full name, email address, telephone number, address, company, and any data provided in fields tagged "Your Message" or with any reasonable equivalent of this tag.
Police or other authorities may request access to personal data collected by Cortex. Cortex will share personal data with the police or other authorities whenever it is legally obliged to do so.
Cortex cooperates with subcontractors, who might process personal data on Cortex's behalf. Subcontractors are predominantly cloud and IT vendors or marketing providers. All Cortex subcontractors are contractually obliged to comply with all regulations protecting personal data.
Cortex shares data with platforms for analytical, marketing, and functional purposes. Data sharing with analytical and marketing platforms are limited to necessary data to facilitate its function.
The data subject has the right to opt-out from marketing communication using the "unsubscribe" option in the marketing communication itself or by contacting Cortex at info@cortex.cz.
The data subject has the following rights:
i) access their personal data;
ii) obtain a copy of personal data;
iii) request correction of any inaccuracies;
iv) request deletion of personal data based on GDPR Article 17 rules;
v) request restriction or limitation of personal data processing;
vi) object to personal data processing.
The data subject has the right to file a complaint to the relevant data protection authorities in the Czech Republic.
Cortex has implemented all reasonable measures to protect privacy and prevent any unauthorized access to the data. Data protection is composed of organizational, technical, and physical measures consistent with current best practices to ensure a sufficient level of protection.
Implemented measures are not detailed in this publicly available statement to not compromise their ability to protect personal data.
All personal data are stored for a period of time needed to fulfill the purpose for which it was collected. Data may be stored longer, only when longer retention is required by law or relevant authorities.
Data for statistical and analytical purposes are anonymized and then stored in a form unattributable to a specific person. Anonymized data are no longer personal data; therefore, its retention is subject to Cortex discretion.
Cookies are small text files containing a string of characters to uniquely identify a browser. Cookies are sent to a device by a website owner or third parties. The majority of web browsers are by default set up to accept cookies since they are commonly necessary for a website's smooth operation. In most cases, users can change the browser settings to refuse all cookies, block third party cookies, or notify whenever a cookie is sent.
CareCloud website uses technical cookies to facilitate smooth website operation and make interaction with website elements fully functional. CareCloud website further uses analytical cookies from Google Analytics; marketing cookies from Google Ads, Sklik, LinkedIn, Twitter, and Facebook to facilitate targeted marketing, measure conversions, and improve visitors' experience, or personalize the website's content.
More information about cookie functionality and a visitor's ability to manage cookies can be found a
https://en.wikipedia.org/wiki/HTTP_cookie
Please do not use the CareCloud website or our services if you disagree with the use of cookies.
Third-party cookie policies
Third-party cookies follow the relevant third-party cookie policy. CareCloud's website utilizes cookies of trustworthy and reputable parties. The list of links to third parties cookie policies follows Facebook, Google Ads, Google Analytics, LinkedIn, Sklik, and Twitter.
Changes to This Statement
This statement can be updated by Cortex at any time without notice. The updated version will become in force on time of publishing it on the CareCloud website.
CARECLOUD GENUINE APPLICATIONS
Grow Your Business with Feature-Packed Apps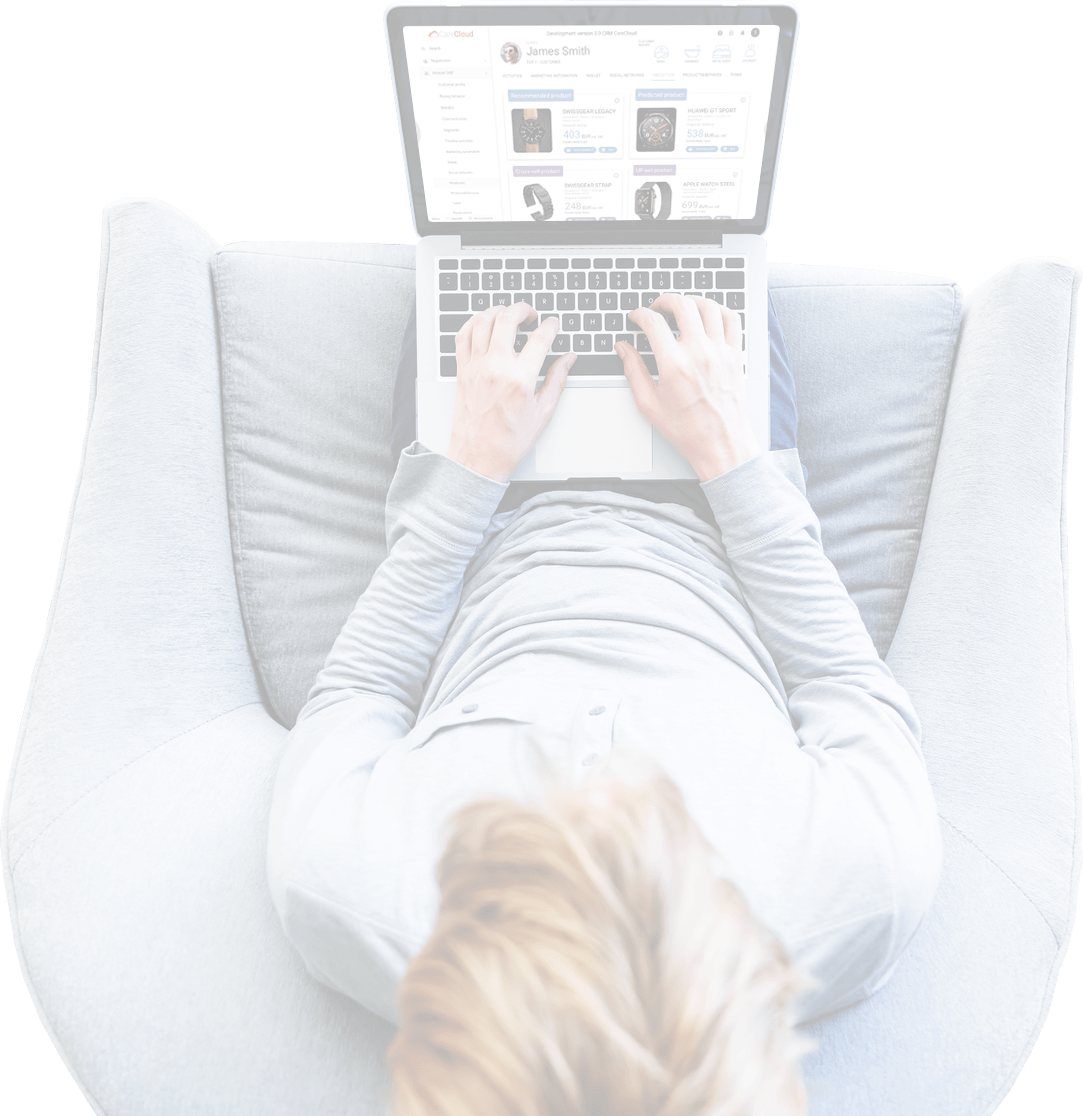 Fill in your contact details to get answers to the questions you have about CareCloud – from product description and pricing to casual talk about your customers and your business.
One of our experts will contact you soon.