CareCloud CDP Tips & Tricks
Become the King of Abandoned Cart Automation
Transform one of the most common marketing processes into a purchase-saving powerhouse. Using CDP & CRM CareCloud's state-of-the-art automation capabilities, email campaign designer, and customer data collection, you can design abandoned cart messages with personalized, omnichannel logic.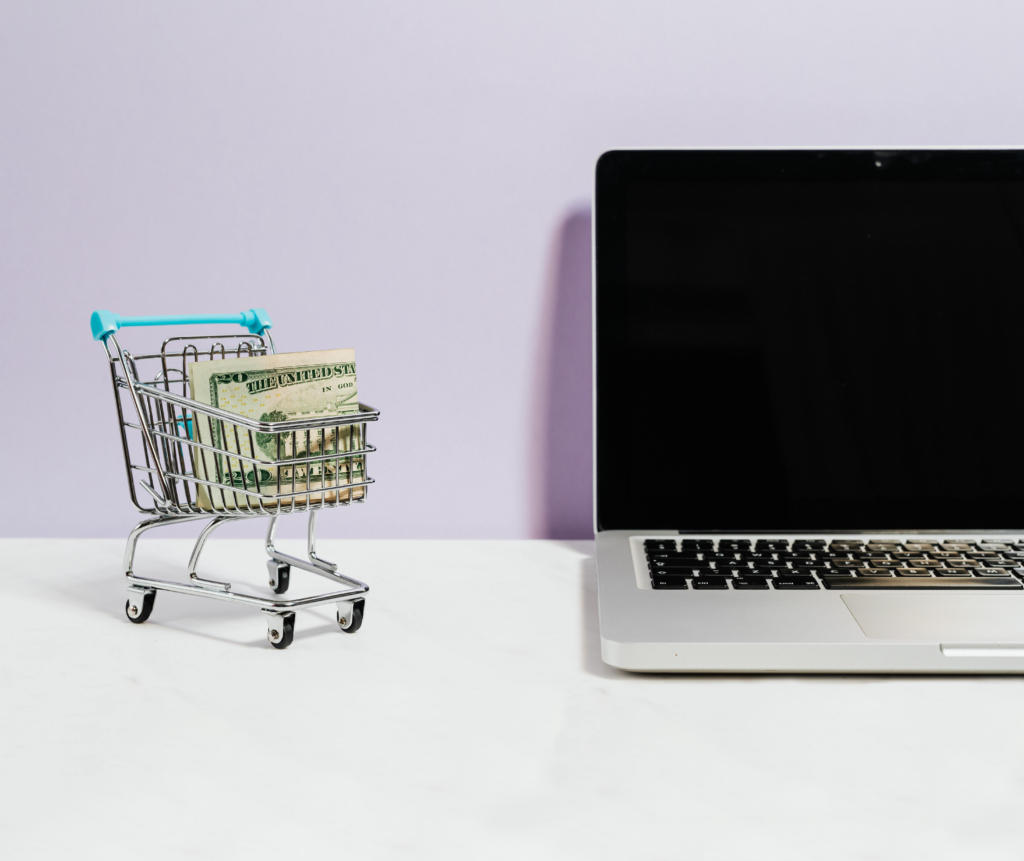 ABANDONED CART RETURNS, STRONGER THAN EVER
Anyone working in e-commerce or marketing knows their abandoned cart messages. Oftentimes considered a design-and-forget type of customer interaction, it usually ends up in trivial automation workflows with no personalization or thought put into them. But their potential to increase conversions and the amount spent is just waiting to be grabbed.
According to the Baymard Institute, an average of 70% of e-shop carts end up abandoned by customers. Moreover, as things stand, the conversion rate of abandoned cart emails is a little over 10%. There is surely room to improve, right? A small window of opportunity just got wider – thanks to CDP CareCloud's customer data collection and automation app, you can seriously up your game.
CUSTOMER DATA ARE THE KEY
The most important marketing "currency" of today is customer data. It fuels personalization, automation, and analysis. This data, ranging from personal to transactional to interaction and engagement data, can also tremendously increase the effectiveness of your abandoned cart emails.
An efficient way of employing transactional data is RFM segmentation, where you divide customers into segments according to their recency of purchase, frequency of purchase, and the amount spent. These segments range from deeply loyal to lost customers.
For example, you may encounter a "Champion" customer with huge and frequent purchases. Since they are undoubtedly loyal, you can forgive and forget an abandoned cart message. They will eventually purchase anyway, meaning further communication about abandoned carts may be bothering instead of effective. You can easily set a condition that stops the workflow if the customer is a Champion.
But then you have a "Cannot Lose" type of customer who made substantial purchases but starts to lose frequency. There, you can add an attractive incentive to the abandoned cart message – even a significant discount up to the point of suffering a loss on that one particular purchase: the retention of the said customer pays off more in the long run.
Thanks to RFM, you know how important this particular customer is to your business. Just add a voucher incentive to your workflow and watch them finish the purchase. You can set special abandoned cart templates and/or incentives for every major RFM segment.
ESCALATING THE MESSAGE
The important skill in the art of abandoned cart messages is knowing how far you can push it and still succeed. We need all the aid of discounts, vouchers, and other incentives. Moreover, with CareCloud's automation app, you can unleash the might of omnichannel logic and send messages through multiple channels.
You can establish a hierarchy of messages and incentives in the automation workflows. Imagine this scenario: a customer left an abandoned cart. If they read your email but do not buy, motivate them to finish the purchase via another email, now with a 10% off the purchase. Set a waiting period between the messages (depending on your product), say one day, then send the next email, but now including an exclusive, time-limited discount.
Rinse and repeat, only with increasingly interesting incentives. Offer a free delivery on the purchase in the next message or even a free product. If done systematically, the customer will eventually finish their purchase. This should be done in 3 to 4 levels, possibly more based on your product. Klavyio benchmark statistics show that sending multiple emails does not hurt the open rates or click rates: 3 is the magical number of emails.
Include other channels: abandoned cart messages go far beyond email. If 2 sent emails fail to be of service, utilize Push notifications, which have near-perfect open rates. Reach your customers on channels they use: WhatsApp and Viber will soon become your sidekicks. Even though quite expensive to use, SMS as a last resort works wonders if the customer is worth it (cart contents are substantial, or the RFM finds them wanting).
Even though complex, workflows do not have to be necessarily daunting. CareCloud's Automation app will soon have your customers finish their purchase, thanks to its easy-to-use functions and practical layout.
GOING DEEPER
Exhausted? But this is just a warm-up. Since we somehow covered the workflow layout, we can briefly look at what actually to put in the message itself.
Using personalized data and CareCloud's AI-powered Recommendation Engine, you can make tailor-made product suggestions to enrich abandoned cart messages. Include a block with CareCloud's Recommendation Engine in the campaign creator and set additional attributes if you wish to specify the product range (e.g., with a price limit).
These opportunities go hand-in-hand with the cart's contents: Recommendation Engine can offer cheaper alternatives to the current cart contents or suggest upsell variants to crank up the purchase value. It is up to you and the settings you will put in place.
Put time exclusivity along with your incentives to motivate the customer further. Also, watch out for changes in the cart itself: set a condition so that a discount works only on the original purchase.
DON'T FORGET THE BRICK-AND-MORTAR
Let's not lose touch with reality, or better yet, with the actual stores. Imagine a customer who comfortably browses an e-shop and fills his cart but does not plan to purchase online. After all, the extra costs, such as shipping, are the main reason for abandoning carts, according to Baymard Institute. Fair enough. The customer then buys in your physical store nearby.
With the integration capabilities of CDP CareCloud, you immediately know that the customer bought offline, so there is no reason to bombard them with three abandoned cart emails. In that case, you can easily set the workflow to stop.
Additionally, if the customer did not buy and you possess information on their zip code, you can put a small block informing the customer of the nearest store with product availability (this is recommended in the second email in the workflow logic). You will get rid of the delivery time and costs while still leading them to purchase. Win-win.
MAKE ABANDONED CART EMAILS SHINE
Of course, designing a workflow including all of the above-mentioned suggestions would be complicated. More than anything, the hints serve as an introduction to the endless possibilities of automation logic. CDP & CRM CareCloud contains myriad events and properties that modify each node that makes up the workflow.
Moreover, when starting your automation journey, you will be equipped with out-of-the-box workflows that can be immediately put to work. They are the perfect springboard for more complex scenarios of your design. Learn to be smart about automation.
Draw from the power of customer data and create the optimal workflow that suits your business. Integrate CareCloud into all your business channels and exercise optimal customer communication.
Turn abandoned cart emails into art with CareCloud!
Are you a retailer ready to immerse yourself in a world of…