What's New in CareCloud? Campaign Calendar and Automatic A/B Testing
Reduce your workload and save time with CareCloud. A new campaign calendar and automatic A/B testing are waiting for you in the Campaign & Segmentation app. Read this article to learn how it works.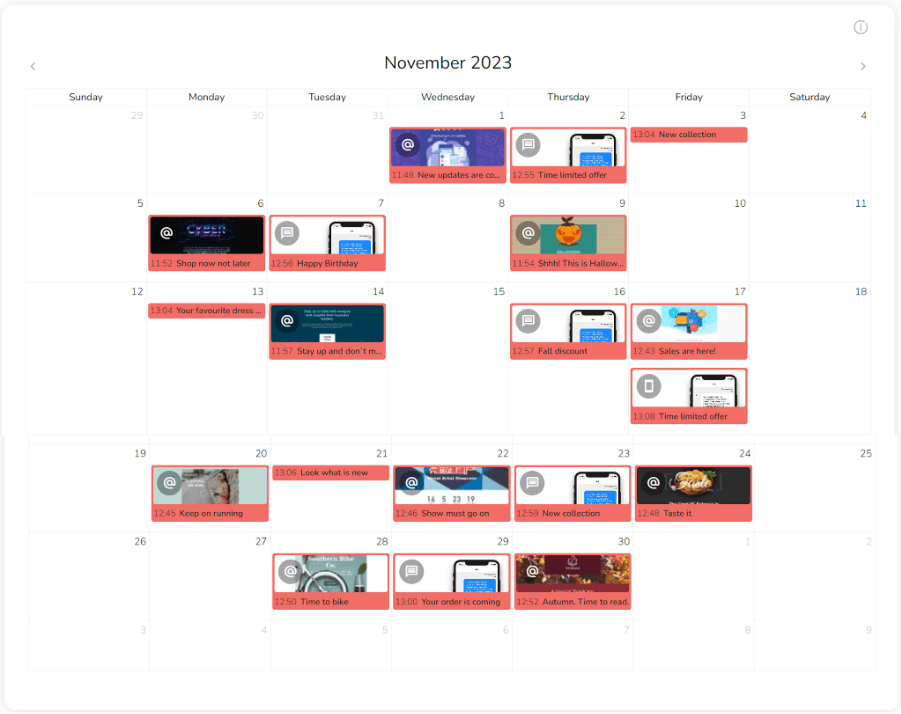 THE CAMPAIGN CALENDAR
Have your marketing campaigns under control. In the Campaign & Segmentation app, there is a new calendar where you find all the marketing campaigns clearly arranged – completed, ongoing, and planned ones. Ensure your campaigns don't overlap and not much time passes between campaigns.
On top of that, you will see the name of the campaign, the channel you send the campaign through, and the number of customers that received the campaign; click through to see the template and the detailed result view.
AUTOMATIC A/B TESTING
You might be thinking that A/B testing can't get any better. Well, we're going to prove you wrong. Previously, you needed to create A/B testing and then look at the results. It didn't take that much time, approximately 30 minutes, but still, many companies said NO to A/B testing.
But now it takes only 5 minutes, and that's it. Select the number of receivers, set the two templates you want to use, and that's it. The system will do the rest automatically. Once the testing is over, the system will also send the remaining customer a template with better reviews.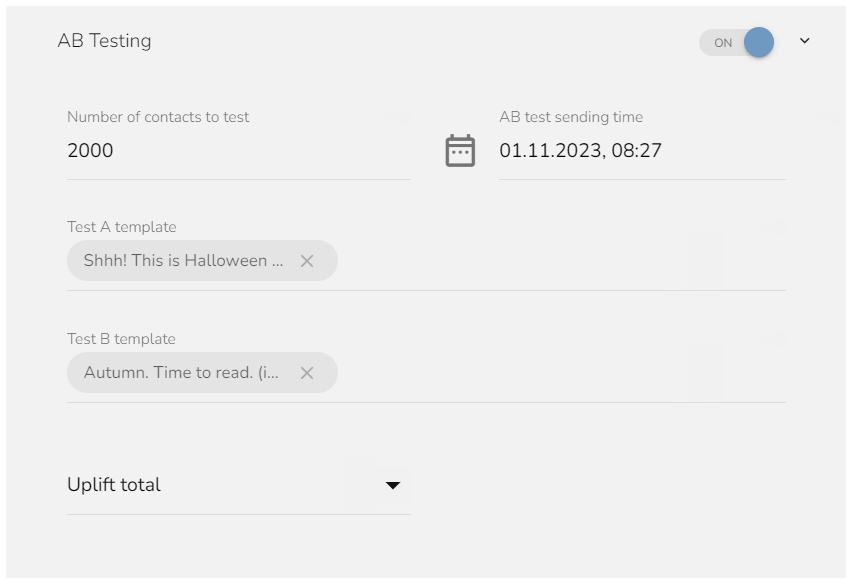 STAY IN TOUCH
Reduce your workload and have your marketing organized with Campaign and Segmentation apps. Our team works tirelessly to help you create the best shopping experience for your customers, so make sure you stay tuned.
Are you a retailer ready to immerse yourself in a world of…