Unlock Brand New Possibilities at Czech On-line Expo 2024
Are you a retailer ready to immerse yourself in a world of innovation, insights, and growth opportunities? Czech On-line Expo is back: bigger and better than ever! With 16 thematic summits, 100+ speakers, 100+ exhibitors, and a whopping 5000+ attendees, this is the event you don't want to miss. Join us at PVA Letňany in Prague on 27th-28th February 2024 for an unforgettable experience!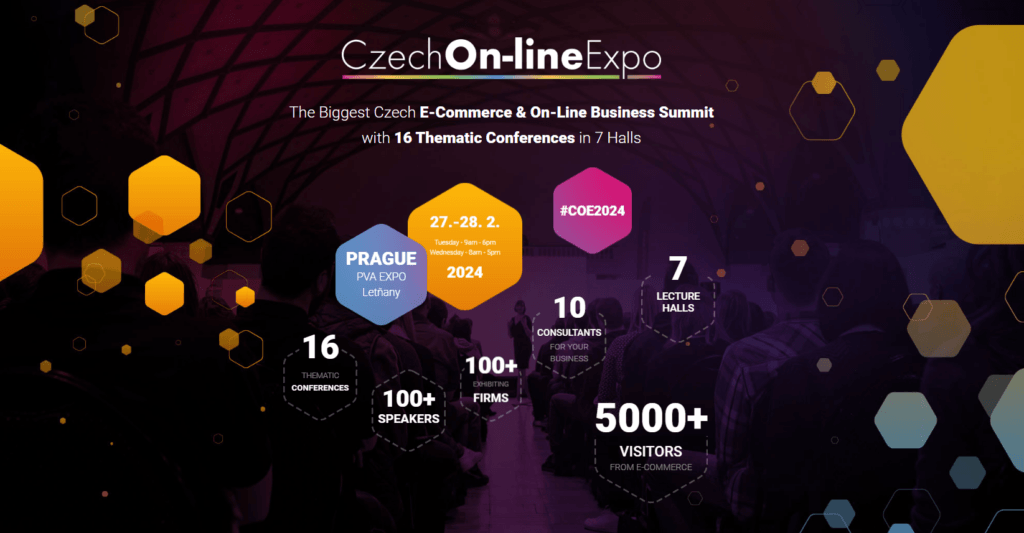 BEYOND BORDERS
COE used to be exclusively a Czech event, but now it attracts more and more international attention every year. We expect around 30% of attendees from the international environment.
Visit our stand or chat with our speakers in English, Czech, or Slovak language.
CARECLOUD TAKES CENTER STAGE
We are proud to be one of the most prominent exhibitors at COE24, which allows us to present a spacious and immersive stand filled with new CareCloud features, best practices, and success stories of our beloved clients.
You don't even need to look up our stand B3 on the map; we are there for you right in front of the entrance, so you cannot miss us. We look forward to having a chat.
Moreover, CareCloud is hosting the Loyalty & Automation Summit, packing it with exciting speakers who share their success stories of growing their business with the CareCloud platform. Prepare for a multitude of seminars introducing new features, educating on best practices, and deepening the insight into the more advanced tools.
SAVE THE DATE: 27th-28th FEBRUARY
Czech On-line Expo promises valuable know-how and networking as well as a chance to explore the vibrant city of Prague.
We cannot wait to welcome you to this exciting gathering of innovation and excellence!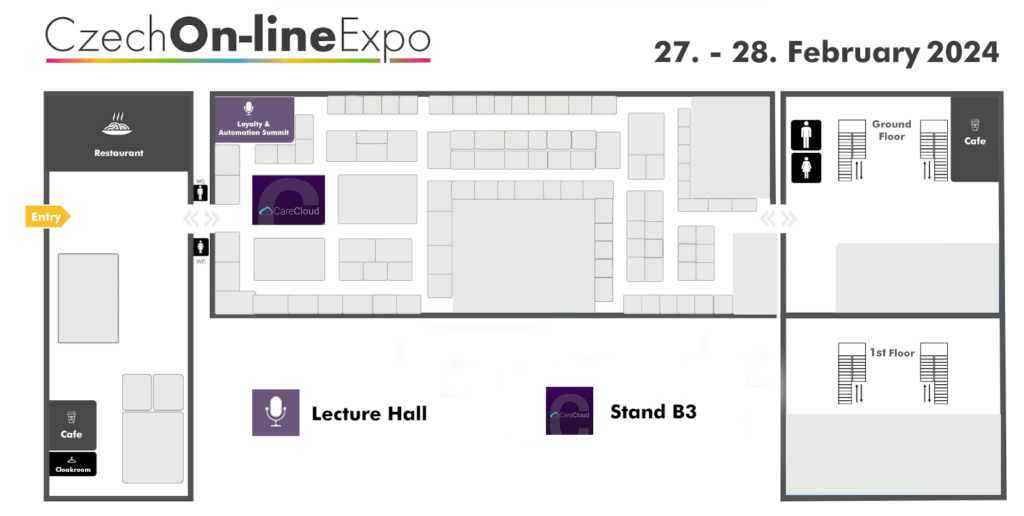 Are you a retailer ready to immerse yourself in a world of…