Automate Customer Journeys
Personalized automation increases customer retention and decreases customer churn. Start with triggered marketing today!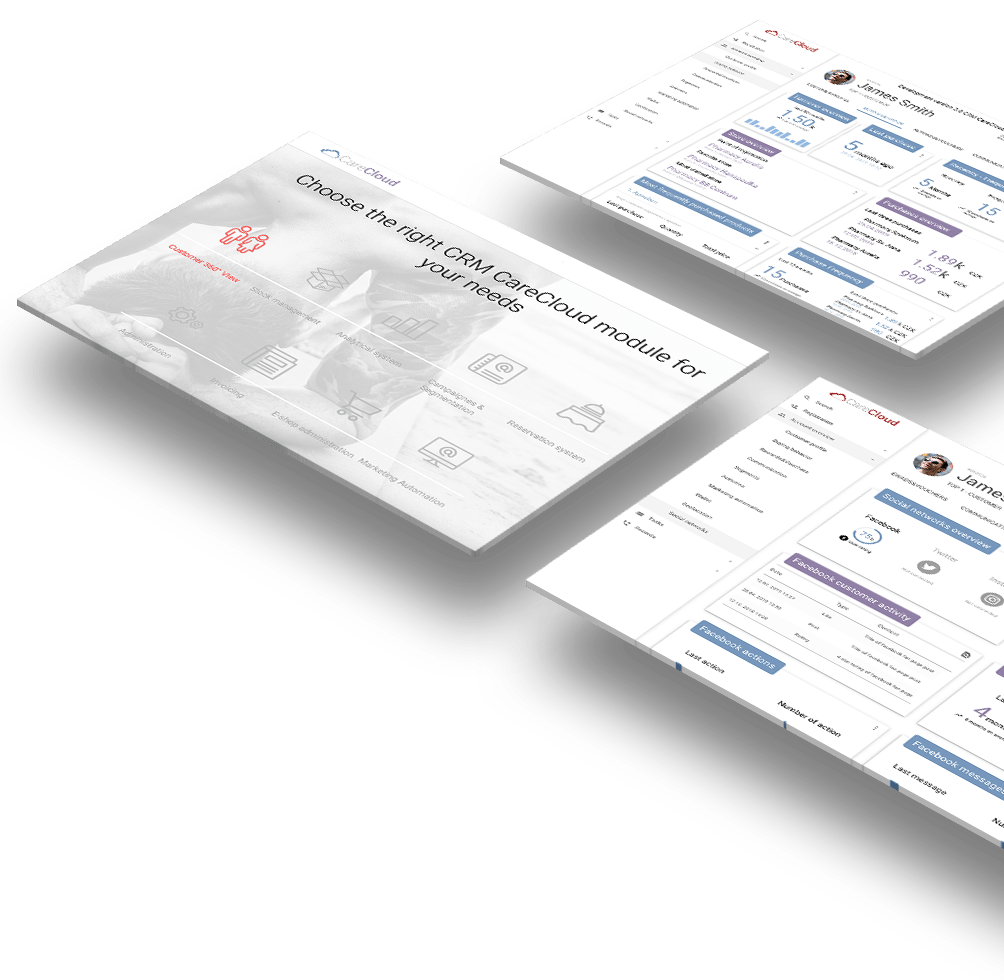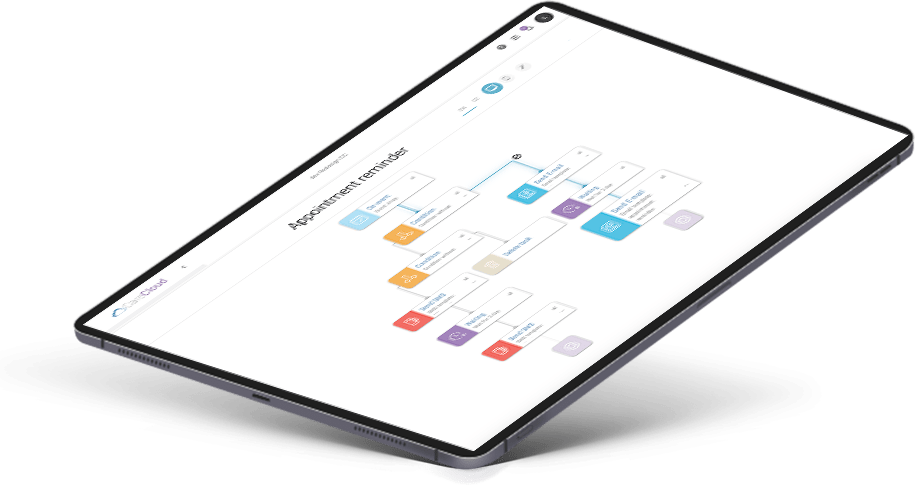 Marketing Automation Platform
Trigger your email marketing, automate Push notifications, or get higher engagement with SMS. Use CareCloud to you automate omnichannel marketing with ease.
Set up marketing workflows to target customers with precision and personalized messages that perfectly fit their current customer journey phase.
Fill out the form and supercharge your business with one of our experts.
Get Out-Of-the-Box Workflows
CareCloud gives you pre-made workflows for the most crucial use cases of your customer journey. Automate drip marketing, resolve abandoned carts, and segment customers automatically.
Choose from 29 out-of-the-box workflows focused on onboarding, purchase follow-up, retention, and loyalty situations of your customers.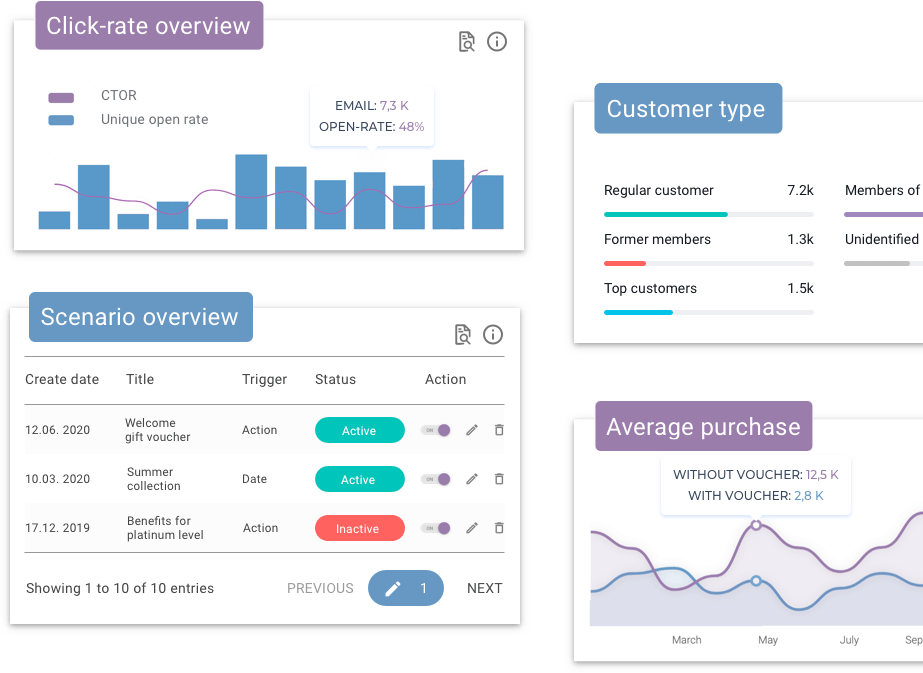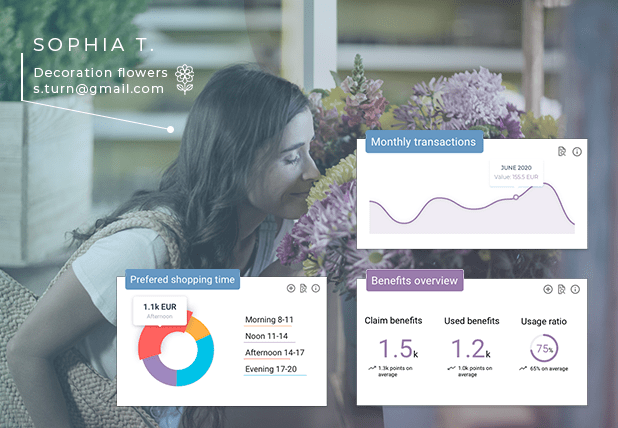 Let the Data Work for You
Get more conversions by implementing customer journey automation and build stronger relationships with customers thanks to communication that is always relevant.
Use the power of data to create automated customer lists for your marketing campaigns and target customers with laser precision.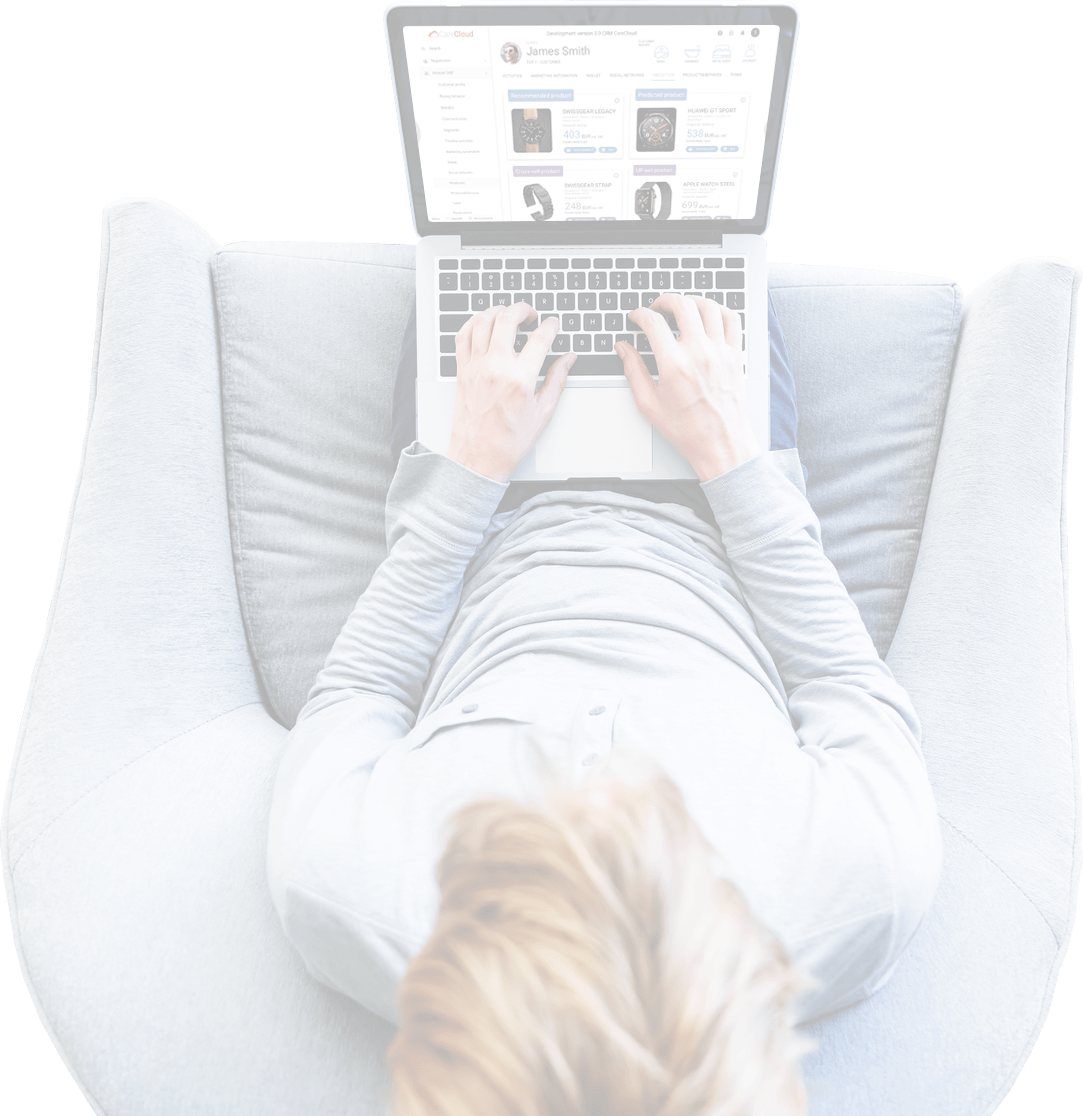 Fill in your contact details to get answers to the questions you have about CareCloud – from product description and pricing to casual talk about your customers and your business.
One of our experts will contact you soon.
* Disclaimer: Mentioned percentages, results, and performances are the expected results of a proactive, dedicated team of proportionate size, training, and experience after 18 months of intensive leveraging of all CDP & CRM CareCloud applications.