Integrujte Váš pokladní systém nebo POS aplikaci
Použijte REST API platformy CareCloud k integraci s POS systémem nebo Cash Desk aplikací
Zde najdete kompletní příručku pro vývojáře k integraci REST API platformy CareCloud s vaší aplikací. Přečtěte si ji a zjistěte více o procesu integrace a usnadněte si první kroky pomocí odkazu Quickstart. Můžete se naučit, jak používat naše REST API a vytvářet první volání API. Tato příručka umožňuje snadnou autentizaci a bezpečné volání s ohledem na zabezpečení vašich dat. Najdete zde popis parametrů API a jeho verzování, strukturu URL, chybové kódy a HTTP volání.
Využijte REST API Guide platformy CareCloud
Jste tu nový? Začněte s Quickstart!
Naučte se využívat REST API
Naučte se autentizovat s REST API
Využívejte API snadno a rychle
REST API referenční příručka
Kompletní přehled API resource
Struktura URL, parametry a verzování
Přehled error kódů a HTTP volání
Takdy najdete nejsnazší způsob, jak začít používat CareCloud API. Stačí stáhnout "collection" a importovat ji do vaší instalace aplikace Postman. Během několika minut tak můžete sami volat CC API. Kromě toho se zde dozvíte, jak používat CareCloud API SDK, tedy sadu vývojových nástrojů včetně CareCloud PHP klienta, počínaje instalací balíčku, vytvořením klienta CC API a přístupem ke všem koncovým bodům CC API z objektu $client.
Navíc zde najdete základní stavební prvky Vašeho API PHP klienta, kterého si můžete následně upravit a přizpůsobit vaší implementaci. Dokumentace Open API 3.0 vám pomůže vygenerovat zmíněného CC API klienta a současně poskytne sadu nástrojů Open API.
Instalujte aplikaci Postmen nebo využijte možnost online přístupu
Stáhněte si API kolekci do Postmena
Získáte průvodce až k prvnímu volání API
You will find here detailed descriptions of specific use cases for your needs. Get inspired by describing the best practices for integrating CareCloud platform REST API with your application and make your work easier. Using the related use cases will save you time and money!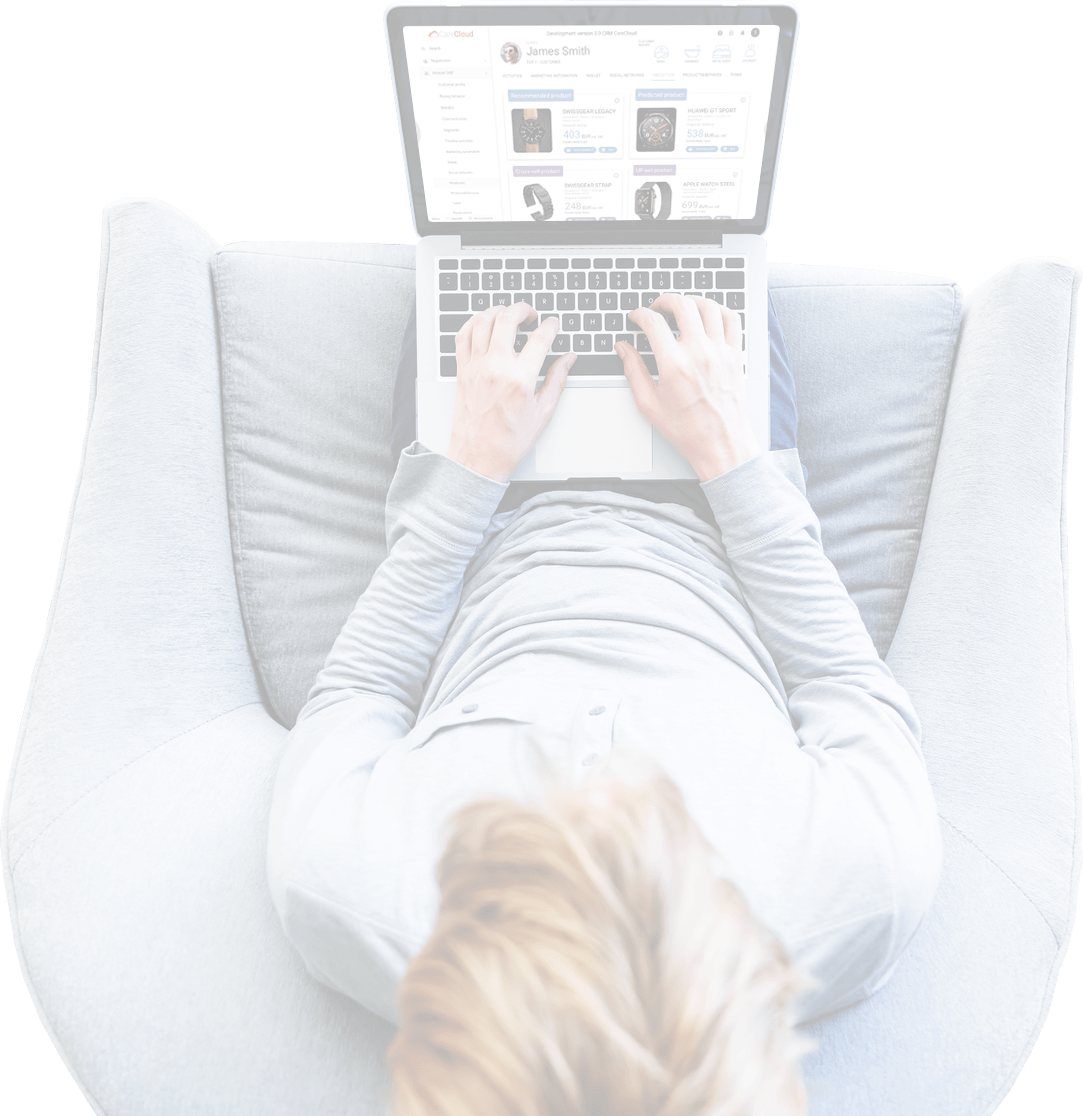 Chcete vědět více o funkcionalitách CDP & CRM CareCloud?